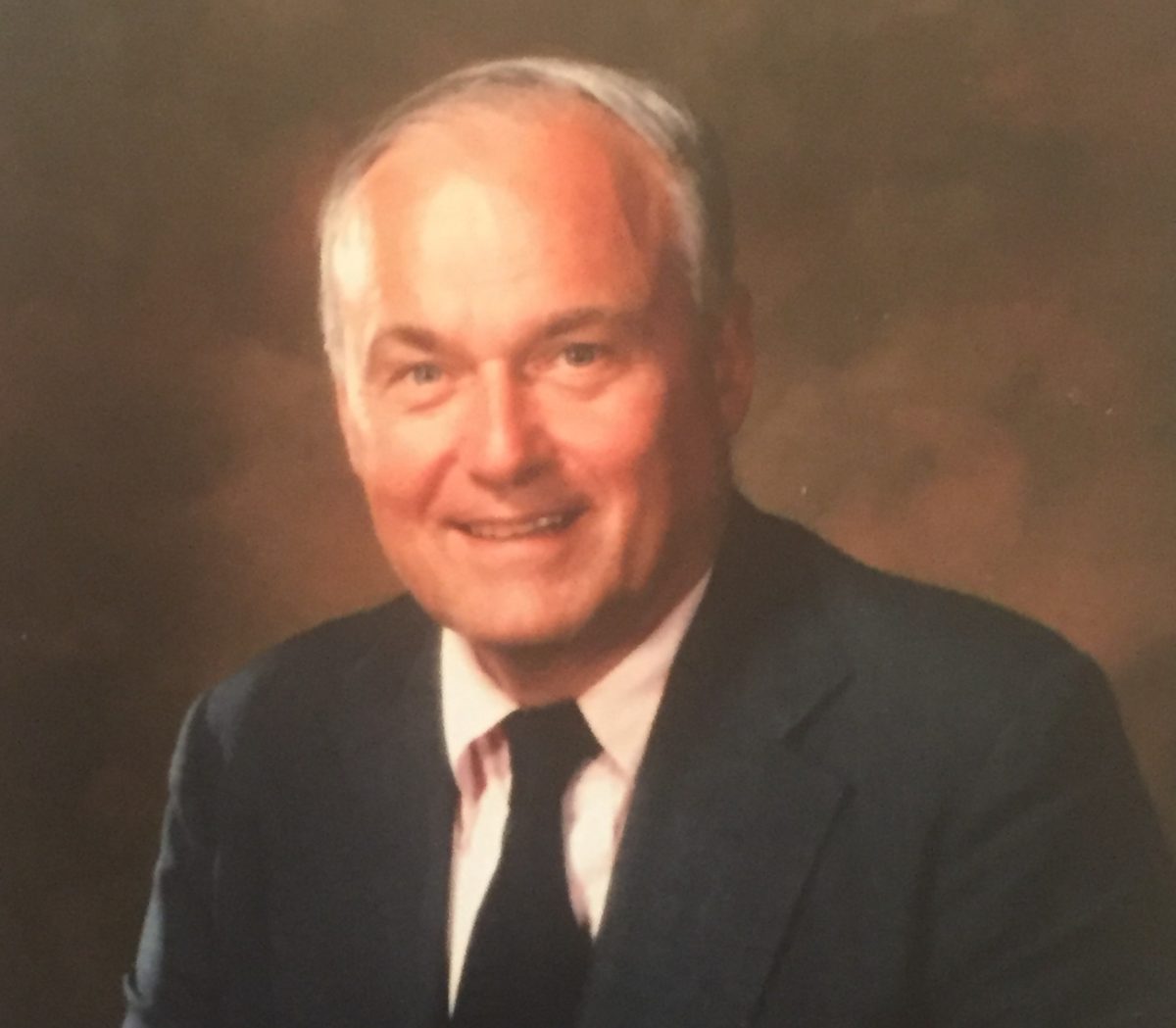 BOSTON — It is with great sadness that Northeast Investors Trust announces the passing of its long-time former Chairman Ernest "Ernie" E. Monrad, who died on June 27, 2020. But it is with great pride that the Trust celebrates the life of a man who educated the markets on how to invest for income and who spent the better part of his life supporting the field of education.
"We are grateful that my father had 90 wonderful years," said Northeast Chairman and Trustee Bruce H. Monrad. "His dedication to the Trust was tireless. He left an indelible mark on the company, and he will be deeply missed by all who knew him."
In fact, without Ernie Monrad, neither Northeast Investors Trust nor the high yield bond market in general would be where they are today.
Ernie joined Northeast Investors Trust in 1960 and was appointed Trustee. He served as Chairman from 1969 to 2000 and retired as the longest-serving mutual fund manager in the country with a tenure that spanned nearly 60 years. Several years ago, Forbes magazine pointed out that few other bond fund managers "can lay claim to having successfully navigated every credit disturbance since the second Eisenhower Administration."
Early on in his remarkable run at the Trust, Ernie Monrad began investing in high yield bonds — years before non-investment-grade debt was even recognized as a separate asset class and popularized by Drexel Burnham Lambert in the 1980s. Today, high yield debt represents nearly 25% of the entire U.S. corporate bond market and has a permanent place in income investors' portfolios, especially in this era of record-low and near-zero interest rates.
Outside of his work for Northeast Investors Trust, Ernie was devoted to the field of education and to his alma mater. To see that, one only needed to visit his office at the Trust, which The Harvard Crimson once described as a "shrine to Harvard memorabilia."
A tireless fundraiser for Harvard, where he graduated in the Class of 1951, Ernie endowed chairs in Economics, Russian Studies, and World Christianity. For 12 years, he served as National Chair of the John Harvard Society, which recognizes members of the Harvard family who have made life income gifts or bequests to the university. And he also served as Chairman of the Harvard College Fund, which raises funds for Harvard College, the Graduate School of Arts and Sciences, and the Harvard John A. Paulson School of Engineering and Applied Sciences through annual contributions.
In appreciation of all his hard work for the school, Ernie was awarded the Harvard Medal of 1991 from the Harvard Alumni Association, as well as the Richard T. Flood '27 Award in 2001, and the David T. W. McCord '21 Award in 2011 — among many other honors.